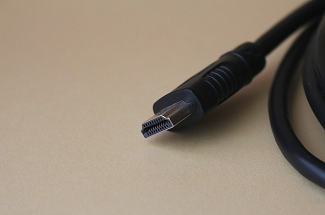 High Definition Multimedia Interface (HDMI) Cables from Custom Wire Industries
High definition multimedia interface cables, otherwise known as HDMI cables, are specifically designed to transmit high-definition audio and video signals through electronic devices. HDMI cables are currently the best and easiest method of transmitting these HD signals, and HDMI inputs can be found on most types of AV equipment, including equipment such as:
HDTVs
Projectors
Sound systems
AV receivers
The wire and cable experts at Custom Wire Industries can fabricate HDMI and other interface cables for your exact industry. We have years of experience fabricating the best interface cables for businesses throughout the United States. Contact us today to get a quote on your HDMI cables.
What's the Difference between HDMI and VGA Cables?
Since 1987, VGA cables were the norm. Video Graphics Array cables released analog signals, but when digital cables became the norm, VGA cables needed to be updated with an analog-to-digital conversion. This caused some problems when transferring information, however, leading to cable manufacturers to develop the HDMI cable.
HDMI (high definition multimedia interface) cables are now the new standard for transferring both digital video and audio signals via the same port and cable. HDMI cables are capable of providing power for high-definition video and audio channels for a wide range of digital devices, and HDMI has become the standard for most televisions, Blu-Ray players, and gaming consoles.
While VGA cables are still used in some electronic applications, such as connecting an analog PC monitor to a computer, HDMI cables have widely become the standard digital interface cable on the market since they provide better digital transfer of video and audio signals.
Interface Cables Fabricated for Your Industry
Custom Wire Industries manufactures interface cables and electromechanical assemblies for industries all over the country. We are a UL and CSA certified manufacturer of wires and cables for businesses everywhere, and with our professional turnkey system and expert customer care, Custom Wire Industries can give you the best product at the best possible price.
Contact the HDMI cable fabrication experts at Custom Wire Industries today to learn more about what we do.
< Back To Products