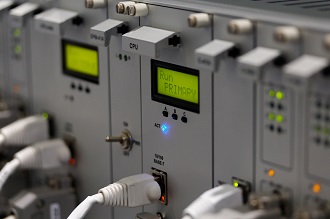 Modular Cables from Custom Wire Industries
When you need computer or telephone cables for your telecommunications or software business, Custom Wire Industries fabricates the best modular cables and connectors for your exact application. Modular cables and wires can detach from their power supply, like a computer router or television set, and are often easier to use than non-modular cables. Most electronic household items use modular cables, but modular cables and connectors can be utilized for industrial purposes as well.
Some of the most common household applications for modular cables include:
Televisions
Computers
Telephones
Video gaming systems
You can contact the wire and cable professionals at Custom Wire Industries to get a quote on modular cable fabrication today.
The Best in Data Cable Fabrication
Custom Wire Industries provides the best data cable assemblies for businesses all over the United States. No matter if you need modular data cables, medical cables, lead wires or wire harnesses, our team of experts at Custom Wire Industries can manufacture them for you to your exact specifications. We are a UL and CSA certified company that manufactures the best wires and cables for every industry, and we can help you with your next project.
Contact us today to get a quote on your next wire or cable assembly.
Call or email the modular cable manufacturers at Custom Wire Industries today for a quote on our services.
< Back To Products