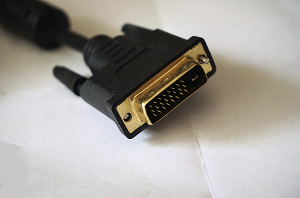 Get PLC Cables Manufactured for Your Industry
A PLC, or a programmable logic controller, is an industrial digital computer used for controlling manufacturing processes, such as assembly lines, conveyor belts or robotic devices. The wires and cables used for PLCs are essential to communicating information to the manufacturing processes you're controlling, and the experts at Custom Wire Industries can fabricate high-quality PLC cables for your exact application.
No matter what type of communication port you have in your PLC, Custom Wire Industries can fabricate the best cables for you. Contact us today to get more information.
Data Cables for Your Business
The professionals at Custom Wire Industries offer data cable fabrication services for every industry – whether you work in software, aerospace, or gaming & entertainment, Custom Wire can manufacture what you need at the most affordable price. We work for all types of industries, including but not limited to:
The experts at Custom Wire Industries have had 40 years' of experience building and fabricating custom wire and cable assemblies for every industry. Give us a call today to get a quote on your next custom wire or cable project.
Call the PLC cable manufacturers today to get a quote for our services.
< Back To Products