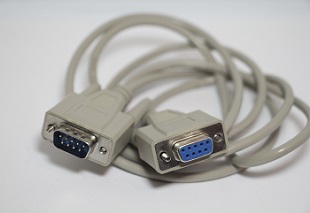 High Quality Serial Cables Manufactured for Your Industry
RS232 serial cables were at one point data interface cables used to connect computers to modems, printers and data storage devices. Since Ethernet cables have become more popular with computer applications, serial cables continue to be used mostly in larger devices such as industrial machines, networking equipment and scientific instruments. RS232 interfaces are best for short-range, low speed wired data connection for electronic equipment applications.
Custom Wire Industries fabricates a wide range of data cables for every industry, and our team of experts can manufacture RS232 serial cables for you and your business. Give us a call today to get a quote on our services!
Custom Wire Industries Serves Businesses All Over the United States
When you work regularly with computers or electronic equipment, you understand how important wires and cables are to make these devices work properly. Custom Wire Industries fabricates high quality, durable data cables for companies all over the country, and we manufacture RS232 serial cable for industries such as:
Don't hesitate to call the wire and cable experts at Custom Wire Industries to get a quote on our services or to learn more about what we do.
Contact the data cable manufacturers at Custom Wire Industries today to get a quote.
< Back To Products