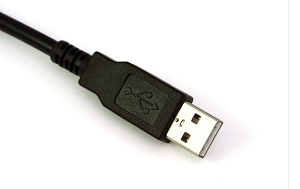 Professionally-Fabricated USB Cables from Custom Wire
Universal Serial Bus cables are computer cables first developed in the 1990s to standardize the connection of peripheral devices, such as cameras, printers, scanners, and more to computers. It's served as a better, more modern replacement for other, slower types of computer wires and cables.
There are several different types of USB cables on the market, including:
Type-A
Type-B
Type-C
Mini-USB
Micro-USB
Lightning
USB cables are commonly used by the general public because the cables are able to safely connect and disconnect without freezing your computer, and they can carry power quickly and effectively in a way other computer cables can't. USB cables are also a universal standard, meaning they are affordable and easy to find.
If your business needs high-quality USB cables fabricated to your exact specifications, call Custom Wire Industries today. Our team of wire experts know how to meet your exact needs when it comes to wire and cable fabrication – contact Custom Wire today to learn more.
Call the Professionals at Custom Wire Industries
When your company needs high-quality USB cables fabricated at the most affordable prices, Custom Wire Industries is the best. Whether you need electrical assemblies, computer cables, ribbon cables, or wire harnesses made for your industry, Custom Wire can fabricate them for you to your exact specifications.
Contact the expert wire fabricators at Custom Wire Industries today to get a quote for our services.
< Back To Products