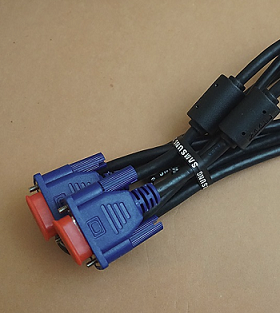 Get Parallel Cables from the Experts at Custom Wire Industries
While originating years ago with older models of computers, parallel cables are still used today for a wide variety of computer equipment. USB ports are more common for computers, but parallel cables and ports a found with a lot of hardware and computer equipment, such as printers, scanners, and external drives.
Custom Wire Industries can fabricate parallel cables for your business's exact application. We are a UL and CSA certified company with a team of wire experts at your disposal – give us a call today and learn more about our wire and cable fabrication services.
Computer Wire and Cable Fabrication Services
Custom Wire offers a wide range of professionally-fabricated wires and cables custom-designed for your exact needs. Data cables are most often fabricated for the software and telecommunications industries, and can range from:
Professional, high-quality data cables and wires are only a call away! Contact the wire experts at Custom Wire industries today to get a quote for our services.
< Back To Products