Electromechanical Cables Built with Quality
Custom Wire Industries has decades of experience providing dependable cable fabrication services. We manufacture a huge array of products including:
Sensor cables
Power transmission assemblies
Customers trust our manufacturing capabilities and strict adherence to the tightest quality control tests. At Custom Wire Industries, we consider ourselves to be partners with our manufacturing customers.
UL and CSA Certified Manufacturers
When you order from Custom Wire Industries, you're partnering with a quality-conscious manufacturer. Our quality assessment programs are second to none, providing the precise designs and quality manufacturing your business requires.
Based near Milwaukee Wisconsin, we consistently provide high quality custom cable fabrication services and manufacture electromechanical cables precisely designed to meet your exact specifications. Using your measurements and specifications, we create your custom component, produced with a commitment to complete satisfaction. Custom Wire Industries communicates with you throughout the entire manufacturing process. Your completed component will be delivered on time and within budget.
Wire & Cable Fabrication


Coaxial Cables
TV cables specially built with a metal shield and other components engineered to block signal interference
Data Cables
Cables used for data interfacing in telecommunications applications, such as Ethernet and USB cables
Fiber Optic Cables
A length of glass or plastic wire designed to transmit light for sensor applications
Sensor Cables
Specially-fabricated wires for electronic measurement for control and automation industries
Computer Cables
Cables used within a computer or connecting computers to external devices
Interface Cables
Cables used to connect two or more electronic devices together, such as printers to computers
Power Cables
Electrical conductor cables used for the transmission of electrical power
Medical Cables
Cables fabricated for medical electronic equipment
Ribbon Cables
Flat wide cables used for transmitting electronic signals
Wire Cables
Wires made to carry electrical signals
Custom Cables Built to Your Specifications
Each and every cable must meet the precise specifications required for the specific industrial or commercial application. Our company representatives establish solid long-term working relationships with our clients.
Custom Wire Industries is a UL and CSA certified manufacturer. We have earned an excellent worldwide reputation for quality, competitive pricing and superb customer service.
Our expertise enables us to answer your questions about all facets of cable fabrication including cable fabrication tools, cable fabrication process, modular cable fabrication and multi-pin cable fabrication. When clients know what they want for cable fabrication, they want Custom Wire Industries.
Contact the cable fabrication specialists at Custom Wire Industries for anything from custom medical cables to fiber optic cables.
Plain RG-6 Coaxial Cables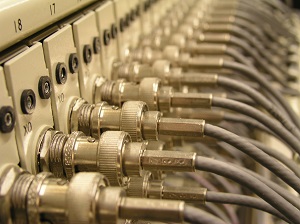 Get Custom Coaxial Cable Assemblies Made for Your Industry Custom Wire Industries manufactures coaxial cables for a wide variety of industries, and our services include building Plain RG-6 coaxial cable assemblies for the telecommunications industry. Plain RG-6 coaxial cables are some of the most commonly used coaxial cables around, since their main application is usually for televisions and video systems. Our expert technicians can manufacture Plain RG-6 coaxial cables for your particular industry. For over 40 years, Custom Wire has provided...
More Information
Radiating Coaxial Cables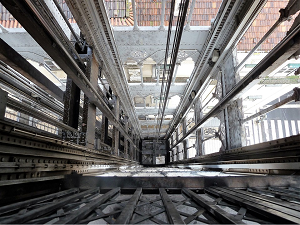 Get Radiating Coaxial Cables for Your Industry Radiating coaxial cables are a highly versatile cable which provides RF coverage for areas without access to an antenna, such as navy ships, elevator shafts and underground tunnels. Radiating coaxial cables also emit a low power frequency, and reduce the potential for interference with other nearby systems using the same frequencies. Custom Wire Industries manufactures radiating coaxial cables for a wide variety of businesses. For over 40 years, our expert wiring technicians have provided high qu...
More Information
Hard Line Coaxial Cables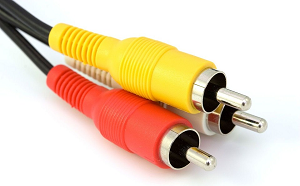 High Quality Hard Line Coaxial Cables from Custom Wire Industries When you need a hard line coaxial cable manufactured for your business, Custom Wire Industries is the place to go. Custom Wire's hard line coaxial cables are all made by the expert wiring engineers at our Muskego, WI facility, meaning you're sure to get the very best quality cables for your particular application. Hard line coaxial cables are mostly used in the telecommunications industry, mainly for broadcasting and radio communication. These cables tend to have a ...
More Information
Car LCD Panels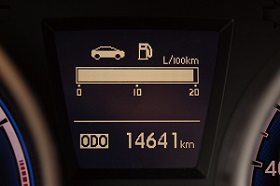 High Quality Ribbon Cables Manufactured for Car LCD Screens Ribbon cables have a wide variety of uses, especially in electronics systems. Computers, hard drives, and CD drives often have ribbon cable applications, since the flat shape of their conducting wires conserve space. Businesses in the telecommunications and data transmission industries mostly utilize ribbon cables for their various products, but ribbon cables can also be used when manufacturing Liquid Crystal Display (LCD) panels for cars. Industries in which ribbon cables are common...
More Information
Sensor Cables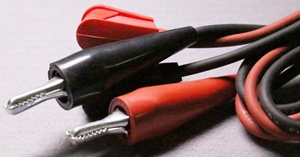 Accurate Sensor Cables for Any Industry Custom Wire Industries' high manufacturing standards goes beyond product durability and customization. Our custom wire assemblies are accurate, precise and efficient. Sensor cables from Custom Wire Industries ensure accuracy of measurement which can be maintained through a solid cable infrastructure. Our commitment to high standards means providing you with the most reliable sensor cables possible. We are a UL and CSA certified manufacturer, and we have grown Custom Wire Industries to over 100 employees...
More Information
Computer Cables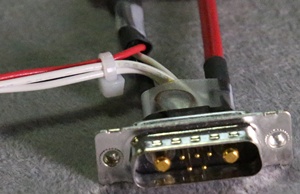 Computer Cable Manufacturing Company Delivering High Quality Results at Competitive Prices Custom Wire Industries is one of the Midwest's top contract wire and cable manufacturers, specializing in computer cables. Whether you need cables used within computers or cables connecting to external devices and outlets, we have products meeting your unique needs. Choose Custom Wire Industries for all of your computer cable needs, including computer interface cables, ribbon cables, and high speed data cables all at low prices. Our cable manufacturers ...
More Information
Interface Cables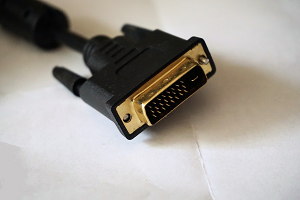 Interface Cables Tailored to Match Your Exact Needs Custom Wire Industries offers a wide variety of custom assembly capabilities. We construct and adapt cable interface products which respond to your hardware, including computer cable interface and wiring supplies. This allows you to be more versatile -- able to connect in a variety of ways to a multitude of machines. When you work with machines like computers, you know how important it is to have reliable cables to connect with your monitors or other devices. The custom interface cables manu...
More Information
Power Cables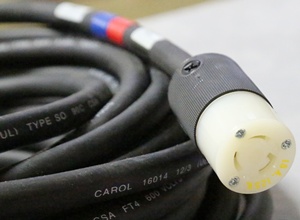 Electrical Power Cables Custom Built for Your Industry Custom Wire Industries produces and manufacturers cable assemblies of nearly every type, including electrical power cables. Our experience with cable assemblies allows us to integrate a number of different products and services. Electrical power cables, data cables and control panels from Custom Wire Industries are all fully customizable to your specifications. Giving our power cable manufacturers as many details as you can, allows our professional to generate an accurate understanding of...
More Information
Ribbon Cables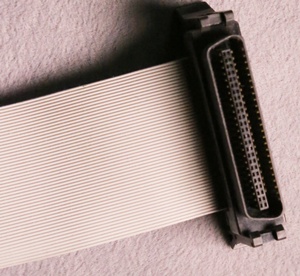 Ribbon Cables of the Highest Quality and Lowest Prices Custom Wire Industries manufactures a variety of electrical wire and cable assemblies, including flat ribbon cables. Ribbon cable is frequently used in computer assembly, consisting of several wires running parallel to each other on a flat plane. This cable assembly can be manufactured to your exact specifications, using any quantity, color or type of wires. We can create ribbon cables using color coding to differentiate the function of wires. This allows technicians to identify precisely...
More Information
Wire Cables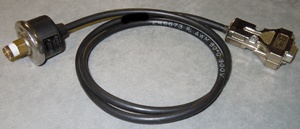 Custom Wire Cables Produced with Total Quality Custom Wire Industries is a world-class manufacturer of custom wire and cable assemblies. Every product we create has been tailored to suit the unique specifications of a particular client. We create a wide variety of custom wire cable assemblies, including: control panels, data cables, computer interface cables and lead wires. The basic component of each of our assemblies is wire, a long piece of stretched metal designed to transmit electricity or data. A cable is a group of wires bundled togeth...
More Information
Coaxial Cables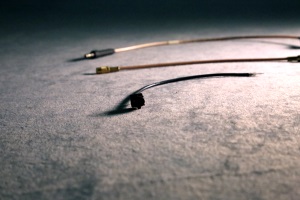 Custom Coaxial Cable Manufacturing Custom Wire Industries manufactures a wide spectrum of wire and cable assemblies, each custom designed for each individual client. Coaxial cable, at the industrial level, is used for instrumentation, control, RF, and microwave applications. It is also commonly used to connect home video equipment and cable television. These cable assemblies are available both rigid and flexible options, and consist of four layers: a round conducting wire, insulating spacer, cylindrical conducting sheath and a final insulating...
More Information
Data Cables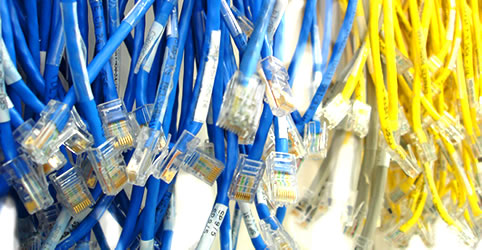 Dependable Electromechanical Data Cables Custom Wire Industries specializes in manufacturing wire and cable assemblies designed specifically for each unique client and project. We can manufacture any wire or cable product, from the most modest lead wire to a complicated control panel. One custom product we offer is the highly versatile data cable, which can be used in a variety of applications and industries. Data cables are available in several versions. Including: Coaxial cable Category 1 through category 7 cable UTP (unshielded twisted...
More Information
Fiber Optic Cables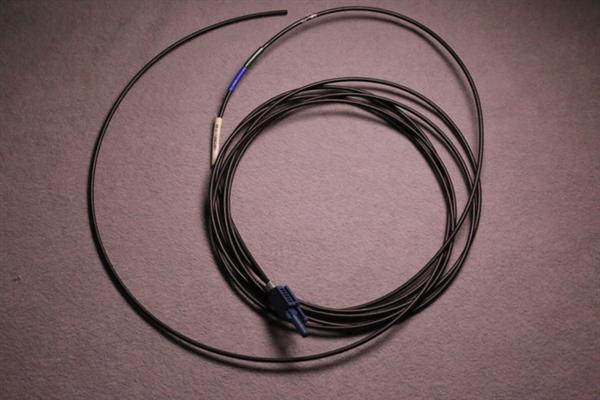 Cables for Medical Applications to Decorations Fiber optic cables are composed of several glass or plastic fibers designed to guide light along its length. These cables are frequently used in fiber-optic communications, and permitting digital data transmission over greater distances and at higher speeds than simple electronic communication. Fiber optic cables can also be used for illumination, decoration and in medical applications. Custom Cable Manufacturing Custom Wire Industries is a leading manufacturer of custom wire and cable assemblie...
More Information
Medical Cables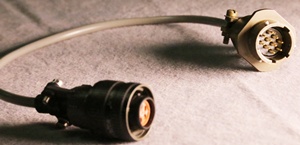 Reliable Electromechanical Cables for Medical Equipment Custom Wire Industries is a leading manufacturer of a variety of cables and wire products, including lead wires and harnesses. We also produce diagnostic medical equipment composite cables. Our professionals have the experience to ensure that these cables are reliable and durable. Medical cables are more heavily regulated than non-medical cables and must meet more demanding requirements and standards. All our medical cables undergo thorough electrical and mechanical testing at each step ...
More Information